Celebrate Mother's Day in style with these creative and heartfelt gift basket ideas! Show your mom just how much you appreciate her with a personalized DIY gift that she will cherish. From spa-themed baskets filled with luxurious bath products to gourmet baskets brimming with her favorite treats, there is something for every mom's taste and preference. Get inspired and make this Mother's Day extra special with these thoughtful and beautiful gift basket ideas.
Why Choose DIY gift baskets?
Creativity in gift-giving
Choosing to create DIY gift baskets for your mom is a fantastic way to showcase your creativity in gift-giving. Instead of purchasing a generic gift from a store, you have the opportunity to handcraft a gift that is tailor-made for your mom's unique personality and interests. With DIY gift baskets, you can truly express your love and appreciation in a thoughtful and personalized way. Whether your mom is a foodie, a bookworm, a fitness enthusiast, or an art lover, there are endless possibilities to create a gift basket that she will cherish.
Personalization of gifts
One of the biggest advantages of DIY gift baskets is the ability to personalize each item included in the basket. You can carefully select items that align with your mom's preferences, hobbies, and interests, making the gift truly meaningful to her. By handpicking each item, you can ensure that the gift basket is a reflection of your mom's individuality and showcases your deep understanding of her. Whether it's her favorite foods, beauty products, or hobby-related items, personalization adds a special touch that will make your mom feel loved and appreciated.
Cost-effective gifts
DIY gift baskets also offer a cost-effective alternative to store-bought gifts. By creating your own gift basket, you have the flexibility to control the budget and choose affordable items that still hold sentimental value. Rather than spending a fortune on expensive items, you can focus on selecting high-quality yet budget-friendly options that will make your mom feel cherished. Additionally, DIY gift baskets allow you to make use of items that you already have at home, minimizing the need for costly purchases. With a little creativity and resourcefulness, you can create a beautiful and thoughtful gift basket without breaking the bank.
The Foodie Mom Gift Basket
For moms who have a passion for food and culinary delights, a foodie-themed gift basket is the perfect choice. Fill it with an assortment of gourmet cheeses, carefully selected to tantalize her taste buds. Complement the cheeses with a selection of fine wines, allowing her to savor her favorite flavors. To satisfy her sweet tooth, include a variety of high-quality chocolates that she can indulge in. Complete the basket with homemade treats, such as cookies or brownies, which showcase your own culinary skills and add a personal touch to the gift.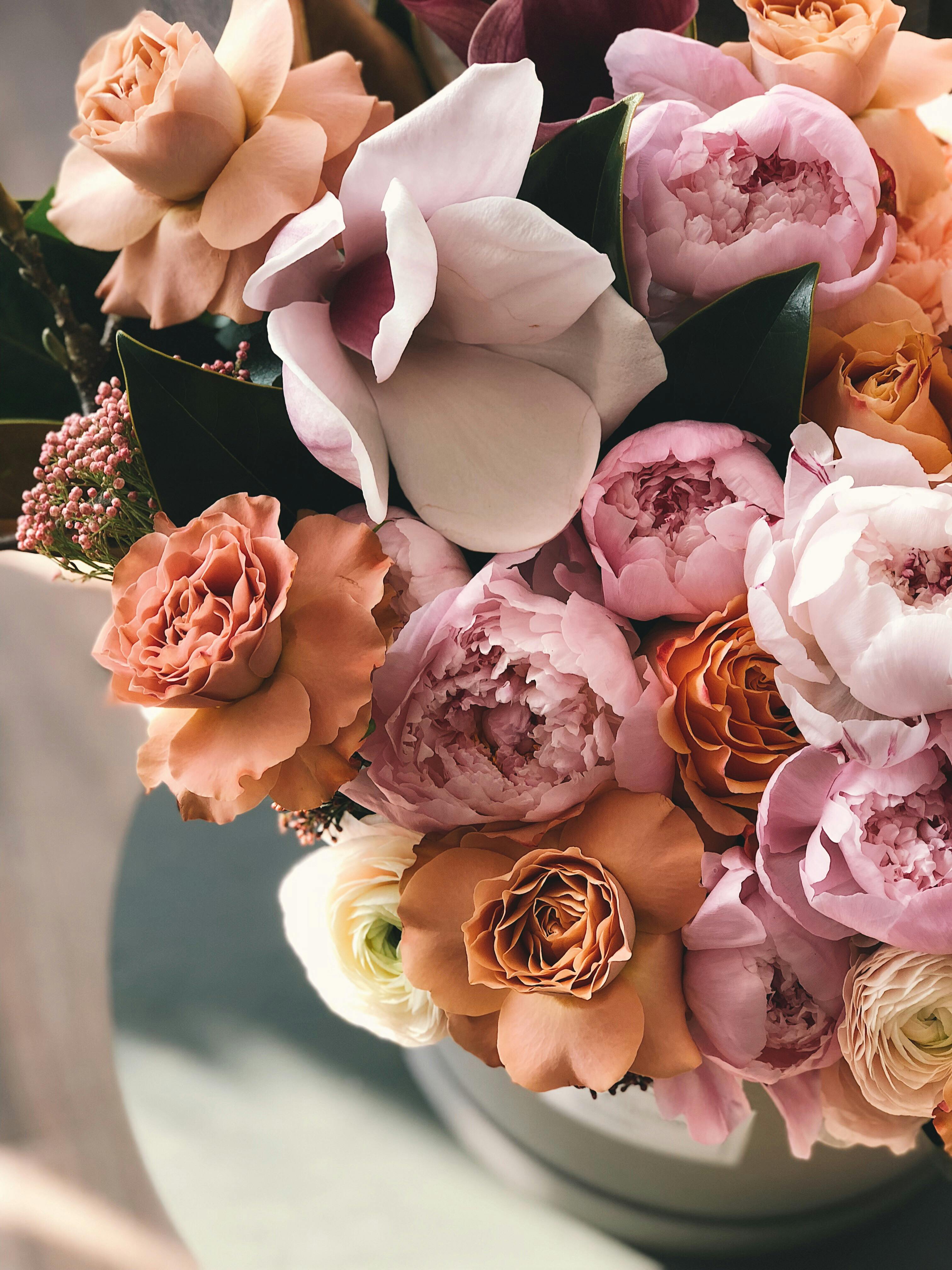 The Spa Mom Gift Basket
If your mom deserves some well-deserved pampering and relaxation, consider creating a spa-themed gift basket. DIY bath bombs are a fantastic addition to this basket. Handmade with love, they release captivating scents and create a luxurious bathing experience. Scented candles can help create a soothing ambiance and add a touch of tranquility to your mom's space. Include a DIY body scrub, allowing her to exfoliate and rejuvenate her skin in the comfort of her own home. A soft cotton bathrobe and spa slippers will complete the spa experience, enveloping your mom in comfort and relaxation.
The Garden Lover Mom Gift Basket
For moms with a green thumb and a passion for gardening, a garden lover gift basket is a perfect choice. Include seeds of her favorite plants or flowers, allowing her to expand her garden and nurture new life. A DIY mini terrarium adds a touch of nature and makes for a beautiful indoor gardening project. Handmade garden tools, such as a personalized trowel or hand rake, add a personal touch and make gardening even more enjoyable. Don't forget to include a pair of floral gloves to protect her hands while she tends to her beloved plants.
The Bookworm Mom Gift Basket
For moms who find solace and joy in the pages of a book, a bookworm-themed gift basket will be a delightful surprise. Fill the basket with her favorite genre of books, carefully chosen to transport her into new worlds and adventures. Handmade bookmarks add a personal touch and complement her reading experience. Include tea and coffee samplers, providing her with cozy and comforting beverages to enjoy during her reading times. This gift basket will remind your mom to take time for herself and indulge in the simple pleasure of a good book.
The Fitness Mom Gift Basket
If your mom is a fitness enthusiast with a dedication to staying active and healthy, a fitness-themed gift basket is the perfect way to support her passion. Create a DIY yoga mat holder, allowing her to conveniently carry her mat to and from her exercise sessions. Homemade granola bars are a delicious and nutritious treat that will energize her throughout the day. Finish off the basket with a personalized reusable water bottle, encouraging her to stay hydrated during her workouts and reducing single-use plastic waste.
The Art Lover Mom Gift Basket
For moms who have a deep appreciation for art, a gift basket filled with artistic treasures is a wonderful choice. Include a sketchbook and art supplies, allowing her to unleash her creativity and express herself through drawings and paintings. A DIY painted canvas can serve as a meaningful piece of artwork that she can proudly display in her home. Handmade art prints, featuring her favorite artists or inspirational quotes, add a personal touch and enhance her artistic environment. This gift basket will ignite your mom's passion for art and provide her with the tools to explore her creativity.
The Eco-conscious Mom Gift Basket
For moms who prioritize sustainability and have a passion for eco-friendly living, an eco-conscious gift basket is a thoughtful gesture. DIY beeswax food wraps are a practical and sustainable alternative to single-use plastic wrap, allowing your mom to keep her food fresh while reducing waste. Refillable glass dispensers for homemade cleaning products promote a plastic-free lifestyle and encourage your mom to embrace natural and eco-friendly cleaning solutions. A handmade shopping bag will complete the gift basket, providing your mom with a stylish and reusable option for her shopping trips.
The Cooking Enthusiast Mom Gift Basket
If your mom loves spending time in the kitchen and enjoys experimenting with flavors, a cooking enthusiast gift basket is a perfect choice. Homemade spice blends are a thoughtful addition to this basket, allowing your mom to enhance her dishes with unique and flavorful combinations. A DIY cookbook stand will make her cooking experience more convenient and organized. Personalize an apron with her name or a heartfelt message, giving her the attire she needs to feel like a master chef in her own kitchen. This gift basket will inspire your mom to continue exploring her culinary skills and create delicious meals with love.
The Pet Lover Mom Gift Basket
For moms who adore their furry companions, a pet lover-themed gift basket is a charming way to honor their love for their pets. Homemade dog treats, baked with wholesome ingredients, will bring joy to her beloved canine friend. DIY cat toys, crafted with love, will provide entertainment and amusement for her feline companion. Personalized pet name tags add a special touch to the gift basket, ensuring that her pets are always identified with a touch of personality. This gift basket will not only make your mom happy but also bring joy to her furry family members.
In conclusion, DIY gift baskets are a fantastic choice when it comes to showing your love and appreciation for your mom. With the ability to personalize and tailor each item to her preferences, you can create a truly meaningful and thoughtful gift. Whether it be a foodie-themed basket, a spa-themed basket, or one that caters to her specific interests, a DIY gift basket will bring a smile to your mom's face and let her know just how much she means to you. So get creative, gather your materials, and start crafting a gift basket that will make this Mother's Day truly special for your amazing mom.