Are you looking for creative and heartfelt gift ideas? Look no further than the Homemade Gift Basket Ideas Blog! This blog is your go-to resource for all things gift baskets, providing you with unique and personalized ideas for any occasion. From birthdays to weddings, anniversaries to holidays, our blog offers a wide range of inspiration to help you create the perfect homemade gift basket that will leave a lasting impression on your loved ones. Get ready to wow everyone with your thoughtful and customized presents by following the Homemade Gift Basket Ideas Blog!
Themed Gift Basket Ideas
Gift baskets are a wonderful way to show someone you care. They allow you to customize the contents to fit the recipient's interests and preferences, making them a truly thoughtful and personal gift. If you're looking for gift basket ideas, why not consider themed baskets? themed gift baskets are a great way to add an extra layer of creativity and excitement to your gift-giving. Whether you're celebrating a holiday, a birthday, a wedding anniversary, or a baby shower, there's a themed gift basket idea that's perfect for the occasion.
Holiday Themed Baskets
Holidays are a perfect time to give themed gift baskets. From Christmas to Easter, there are so many opportunities to create a festive and fun basket. Consider filling a Christmas-themed basket with holiday ornaments, cozy socks, hot chocolate mix, and a heartfelt note. For Easter, you could put together a basket filled with colorful eggs, chocolates, and small toys. The possibilities are endless, and the recipient is sure to appreciate the thought and effort you put into creating such a personalized gift.
Birthday Themed Baskets
Birthdays are a time to celebrate, and a themed gift basket can make the day even more special. You can tailor the basket to suit the recipient's interests and hobbies. For a movie lover, include a DVD or two, popcorn, candy, and a cozy blanket. If the birthday boy or girl is a sports enthusiast, consider filling the basket with team merchandise, game tickets, and their favorite snacks. By choosing a theme related to their passions, you'll create a birthday gift that truly shows you know and care about them.
Wedding Anniversary Themed Baskets
Celebrating a wedding anniversary is a monumental occasion, and a themed gift basket can help make the day even more memorable. You could create a romantic spa basket filled with scented candles, massage oils, bath salts, and a plush robe. Another idea is to put together a wine and cheese basket, complete with a bottle of their favorite wine, artisanal cheeses, crackers, and a personalized wine opener. Whichever theme you choose, it's sure to add a touch of romance and thoughtfulness to their special day.
Baby Shower Themed Baskets
Welcoming a new bundle of joy into the world is a cause for celebration, and a themed gift basket can make a fantastic baby shower gift. Consider putting together a basket filled with essential baby items like diapers, onesies, baby blankets, and bibs. You could also create a themed basket based on the baby's nursery decor, such as a safari-themed basket with stuffed animals, onesies with animal prints, and a cute baby book featuring safari animals. The new parents will appreciate your attention to detail and creativity.
Food and Drink Gift Basket Ideas
Food and drink gift baskets are always a hit, as they allow the recipient to indulge in delicious treats and beverages. Whether you're creating a gourmet food basket, a wine and cheese basket, a baked goods basket, or a coffee and tea basket, there are endless possibilities to tantalize their taste buds.
Gourmet Food Baskets
For the food lovers in your life, a gourmet food basket is a perfect choice. Fill it with a selection of high-quality cheeses, cured meats, crackers, olives, and jams. You could also include a gourmet cooking oil or vinegar, specialty chocolates, and a bottle of fine wine. The key is to choose premium, artisanal products that are sure to impress.
Wine and Cheese Baskets
There's a reason why wine and cheese go so well together – they are the perfect pairing for a sophisticated and indulgent gift basket. Select a few bottles of their favorite wine varieties, along with a selection of artisanal cheeses. Add some crisp crackers, dried fruits, and nuts to round out the basket. This combination is sure to please any wine and cheese connoisseur.
Baked Goods Baskets
Who can resist the aroma of freshly baked goods? A basket filled with homemade or gourmet baked goods is a heartwarming and delicious gift. Include treats like cookies, brownies, muffins, or even a loaf of freshly baked bread. You can add a variety of flavors and textures to cater to their preferences. Consider including some specialty teas or coffee to accompany the baked goods.
Coffee and Tea Baskets
For the caffeine lovers in your life, a coffee and tea basket is a thoughtful and practical gift. Include a selection of gourmet coffee beans or tea bags, along with a French press or tea infuser. Add some flavored syrups, honey sticks, and a couple of mugs to complete the package. This gift basket will be appreciated by anyone who enjoys a cozy cup of coffee or tea to start their day.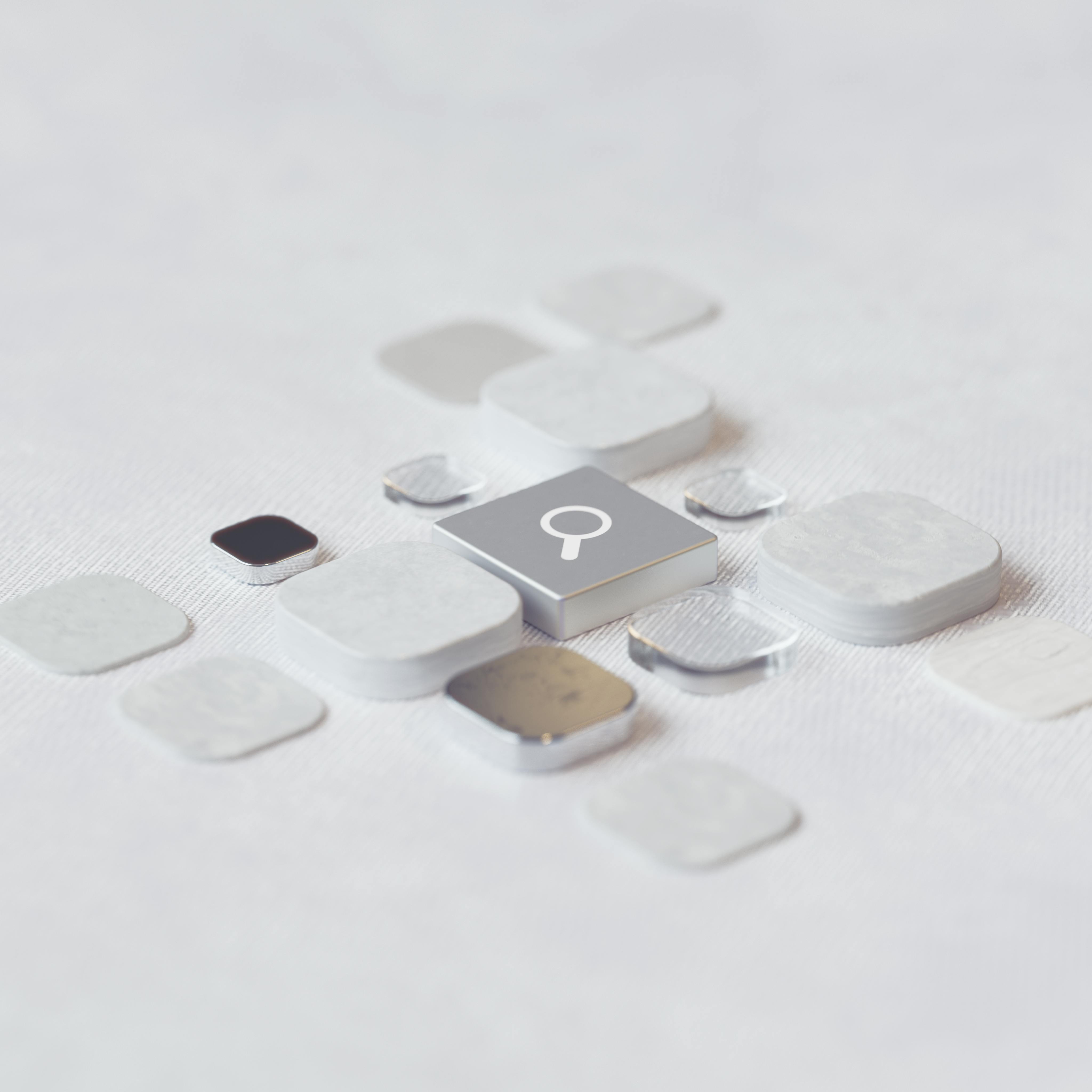 Wellness and Self-care Gift Basket Ideas
Taking care of oneself is essential, and a wellness and self-care gift basket can be a great way to encourage relaxation and self-pampering. Whether you opt for a spa gift basket, a fitness gift basket, or a meditation and yoga gift basket, you're gifting the recipient with tools to prioritize their well-being.
Spa Gift Baskets
Everyone deserves a little self-indulgence now and then. A spa gift basket is the perfect way to bring the relaxing vibes of a spa day to the comfort of their own home. Fill the basket with luxurious bath products, like bath bombs, scented candles, bath salts, and bath oils. Include a plush towel, a loofah or bath brush, and a soft robe to complete the spa experience.
Fitness Gift Baskets
For the fitness enthusiasts in your life, a fitness gift basket can be a great motivator to keep up with their healthy lifestyle. Include items like a reusable water bottle, protein bars, workout towels, and resistance bands. You can also add workout gear, like a jump rope or a yoga mat, to add some variety to their fitness routine.
Meditation and Yoga Gift Baskets
Help them find their inner zen with a meditation and yoga gift basket. Include items like a meditation cushion or yoga blocks, a guided meditation CD or app subscription, and an aromatherapy diffuser with essential oils. Add some soothing teas or herbal infusions to help them unwind after a yoga or meditation session.
Hobby-focused Gift Basket Ideas
If you know someone with a particular hobby or interest, a hobby-focused gift basket can be a thoughtful way to support their passion. Whether they love gardening, crochet and knitting, photography, or reading, there are plenty of ways to make their hobby even more enjoyable with a carefully curated gift basket.
Gardening Gift Baskets
If you have a green thumb in your life, a gardening gift basket can help them tend to their plants with love and care. Include items like gardening gloves, a set of tools, plant markers, seed packets specific to their favorite flowers or vegetables, and a gardening book or magazine for inspiration. This thoughtful gift basket is sure to make their garden flourish.
Crochet and Knitting Gift Baskets
For those who love to create beautiful handcrafted items, a crochet and knitting gift basket can be a constant source of inspiration. Fill it with a variety of yarn in different colors and textures, crochet hooks or knitting needles, pattern books or magazines, and some handmade stitch markers. You can even add a small project bag or a cute knitting or crochet caddy to keep everything organized.
Photography Gift Baskets
If your loved one has a passion for photography, a photography gift basket can help them capture and preserve their favorite memories. Include items like a camera lens cleaning kit, a tripod, memory cards, filters, a photography book or magazine, and maybe even a gift certificate for a photography class or workshop. This basket is perfect for helping them explore their creative side.
Reading Gift Baskets
For the bookworm in your life, a reading gift basket is a no-fail choice. Include a selection of their favorite books or a gift card to a bookstore, a cozy blanket or throw pillow for reading nooks, a mug with a literary quote, and some gourmet snacks or teas to enjoy during reading time. This gift will let them escape into new worlds and indulge in the joy of reading.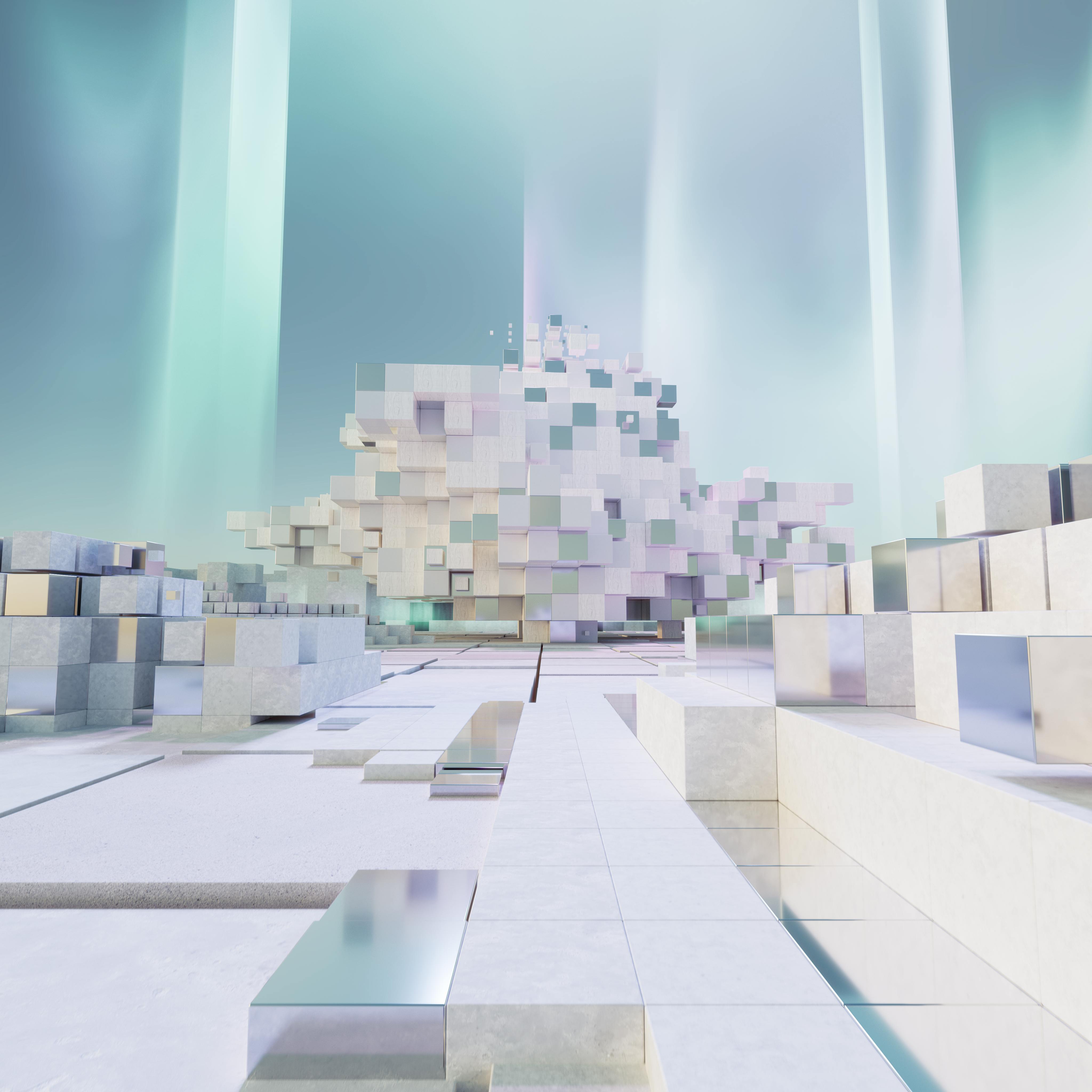 DIY Kit Gift Basket Ideas
DIY kits are a popular choice for those who enjoy trying their hand at different crafts or projects. By creating a DIY kit gift basket, you're not only providing them with a fun and creative activity but also all the necessary materials and instructions to get started.
DIY Soap Making Kit Baskets
Soap making is a fun and rewarding hobby that allows you to create unique and personalized soaps. Put together a DIY soap making kit basket with soap base, molds, essential oils, colorants, and additional ingredients like dried flowers or herbs. Include instructions on how to make soap from scratch or provide a soap making kit with pre-made soap bases for an easier start.
DIY Candle Making Kit Baskets
Candle making is a relaxing and creative activity that can bring warmth and ambiance to any space. Create a DIY candle making kit basket with candle wax, wicks, fragrance oils, dyes, and decorative containers or candle molds. Consider adding some candle-making accessories like a wick trimmer or a candle making thermometer to help them perfect their craft.
DIY Cooking Kit Baskets
For the aspiring chef or home cook, a DIY cooking kit basket can be a great way to inspire culinary creativity. Fill the basket with unique ingredients like spices, herbs, specialty flours, or exotic pantry staples. You can also include a recipe book or a set of recipe cards with ideas on how to use the ingredients, along with some kitchen tools or gadgets that they might find useful.
Luxury Gift Basket Ideas
If you're looking to spoil someone with a truly extravagant and indulgent gift, a luxury gift basket is the way to go. By selecting items from designer brands, incorporating gold and silver elements, or including high-tech gadgets, you can create a gift basket that exudes opulence and sophistication.
Designer Brands Baskets
For the fashion-forward individual, a luxury gift basket filled with items from their favorite designer brands is sure to impress. Include accessories like designer handbags, wallets, keychains, or sunglasses. You can also add some designer cosmetics or a fragrance from their preferred brand. This gift basket will make them feel like a true fashionista.
Gold and Silver Baskets
For a gift basket that sparkles and shines, consider incorporating gold and silver elements. Include items like jewelry, keychains, or cufflinks made from gold or silver. You can also add some festive gold or silver-wrapped chocolates or gourmet snacks. This gift basket will bring a touch of elegance and glamour to any occasion.
High-Tech Gadgets Baskets
For the tech-savvy person in your life, a high-tech gadgets gift basket is a surefire way to impress. Include items like the latest smartphone accessories, wireless earbuds, a smartwatch, or a portable charger. You can also include some futuristic gadgets or devices that cater to their specific interests. This gift basket will satisfy their love for all things tech.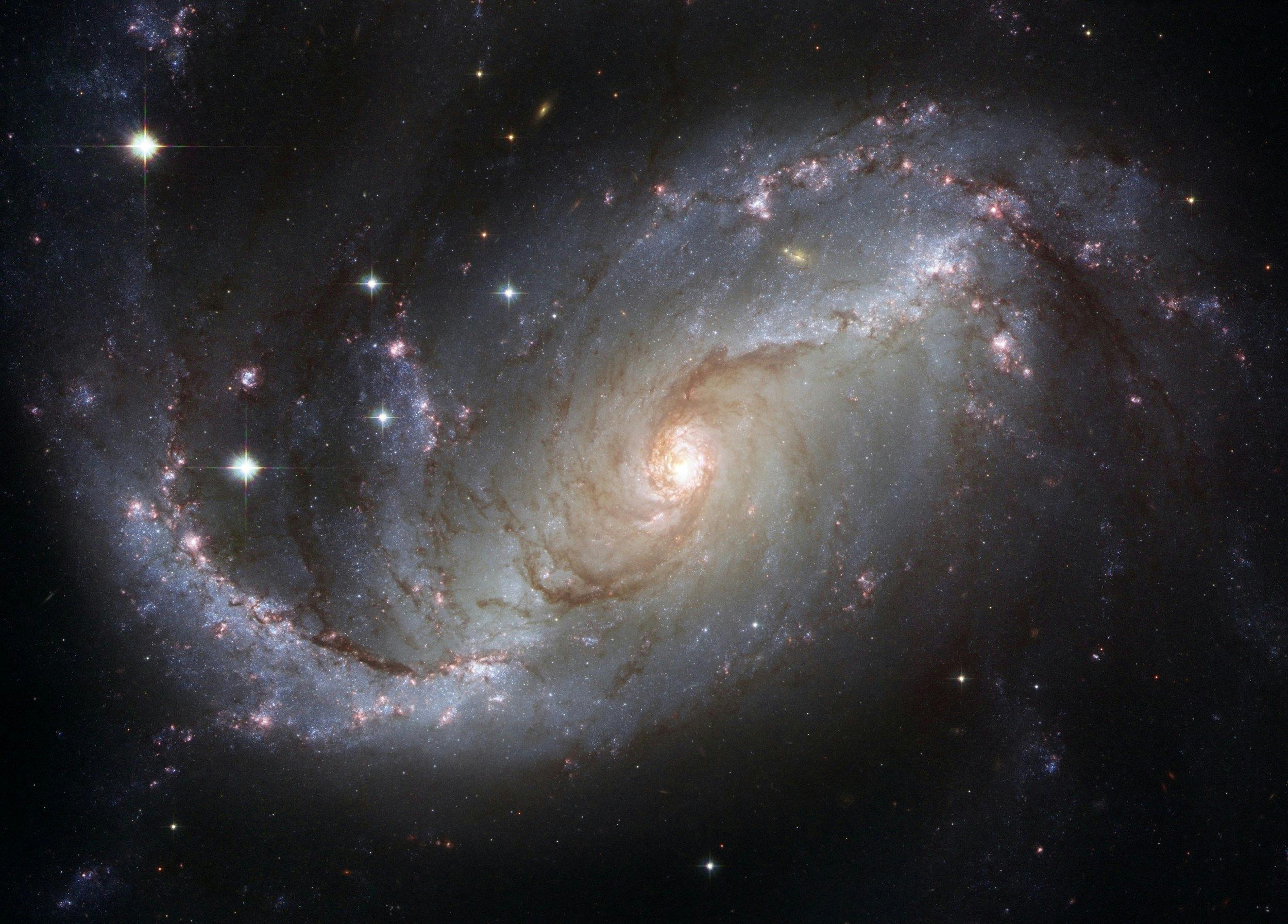 Creating a Balanced Gift Basket
When creating a gift basket, it's important to consider the overall balance and presentation. By mixing themed items, considering the recipient's preferences, and choosing the right basket size, you can create a gift basket that is both thoughtful and visually appealing.
Mixing Themed Items
If you're creating a themed gift basket, it's important to strike a balance between staying true to the theme and providing a variety of items. For example, if you're creating a spa gift basket, include a range of bath products, but also consider adding items like a scented candle or a loofah to enhance the relaxation experience. Mixing different items adds depth and interest to the basket.
Considering the Recipient's Preferences
When curating a gift basket, it's crucial to consider the recipient's tastes and preferences. Think about their favorite colors, scents, hobbies, or dietary restrictions. For example, if you know the person loves dark chocolate or is a vegetarian, include gourmet dark chocolate treats or vegan snacks in the basket. Tailoring the contents to their preferences shows that you've put thought into their gift.
Choosing the Right Basket Size
Another important aspect of creating a balanced gift basket is choosing the right size basket. Consider the amount of items you plan to include and how they will fit in the basket. A basket that is too small may appear cramped and disorganized, while a basket that is too large might make the contents appear sparse. Select a basket that allows the items to be displayed attractively without overwhelming the overall presentation.
Decorating your Gift Basket
The visual appeal of a gift basket is just as important as its contents. By choosing a color scheme, adding decorative elements, and adding finishing touches like ribbons and tags, you can create a beautifully decorated gift basket that will impress the recipient.
Choosing a Color Scheme
When decorating a gift basket, choosing a color scheme can tie everything together and create a cohesive and visually appealing look. Consider the occasion and the recipient's preferences when selecting colors. For example, for a romantic anniversary gift basket, opt for a color palette of soft pinks and whites. For a festive Christmas basket, incorporate traditional red and green hues. Be mindful of color combinations that complement each other and create a harmonious look.
Adding Decorative Elements
To elevate the visual appeal of your gift basket, consider adding decorative elements. This can include items such as tissue paper, shredded paper, or crinkle cut fillers to create depth and texture within the basket. You can also incorporate decorative ribbon, bows, or fabric wraps to add a touch of elegance. Consider including a personalized gift tag or a small greeting card to give the gift basket a personal touch.
Finishing Touches: Ribbons and Tags
To complete the look of your gift basket, add some finishing touches like ribbons and tags. Tie a ribbon around the basket handle or wrap it around the entire basket for an extra festive touch. Attach a gift tag with a heartfelt message or the recipient's name to make it even more personal. These small details will make the gift basket feel even more special.
Budget-friendly Gift Basket Ideas
Gift baskets don't have to break the bank! With a little creativity and resourcefulness, you can create beautiful and thoughtful gift baskets on a budget. Consider homemade items, thrift store finds, or repurposed materials to keep costs down while still delivering a thoughtful gift.
Homemade Items Baskets
One of the most cost-effective ways to create a gift basket is by including homemade items. Whether it's homemade cookies, jams, or even a handmade candle, these personalized touches will show the recipient how much you care. You can also create homemade beauty products, like bath salts or lip balms, for a spa-themed gift basket. The effort and love put into homemade items make them truly special.
Thrift Store Finds Baskets
Thrift stores can be a treasure trove of unique and affordable items that can be incorporated into your gift basket. Look for gently used books, vintage accessories, or decorative items that match the theme you have in mind. You might be surprised at the hidden gems you can find while staying within your budget.
Re-purposed Items Baskets
Another way to create a budget-friendly gift basket is by repurposing items you already have. Have an old gift box that's still in good condition? Use it as the base for your gift basket. Have some leftover ribbons or decorative materials from a previous project? Incorporate them into your basket to add a touch of creativity. By re-purposing and upcycling, you can save money while still creating a beautiful gift basket.
Tips for Packaging Gift Baskets
Packaging a gift basket properly is essential to ensure the items inside are secure and presented well. By choosing the right packaging materials, securely packaging breakable items, ensuring ease of transport, and adding a personalized note, you can make sure your gift basket arrives in perfect condition.
Choosing the Right Packaging Materials
When selecting packaging materials for your gift basket, opt for sturdy options that can withstand transportation. Look for baskets or boxes made from durable materials like cardboard or woven materials. If you're shipping the gift basket, consider using a box for added protection. Line the bottom of the basket or box with tissue paper or shredded paper to provide a cushion for the items.
Securely Packaging Breakable Items
If your gift basket includes fragile or breakable items, take extra care to secure them. Wrap delicate items in bubble wrap or tissue paper and place them in the center of the basket, surrounded by soft filler materials like shredded paper or foam peanuts. This will provide extra cushioning and prevent the items from shifting during transport.
Ensuring Ease of Transport
Consider the logistics of transporting the gift basket when packaging it. If the basket is intended to be hand-delivered, secure the items in place using ribbons or adhesive strips to prevent them from shifting or falling out. If the basket is being shipped, make sure the lid or cover is secure and tape it shut. You may also want to include a "fragile" label if there are delicate items inside.
Adding a Personalized Note
To add a personal touch to the gift basket, include a handwritten note expressing your well wishes or sentiments. This small gesture will make the gift even more special and let the recipient know that you took the time to think of them. You can either tuck the note inside the basket or attach it to the ribbon or gift tag on the outside.
In conclusion, themed gift baskets offer a unique and thoughtful way to show someone you care. Whether you choose holiday-themed baskets, food and drink baskets, wellness and self-care baskets, hobby-focused baskets, DIY kit baskets, luxury baskets, or budget-friendly baskets, there are endless possibilities to create a truly personalized gift. By considering the recipient's preferences, mixing themed items, and adding vibrant decorations, you can create a gift basket that is sure to bring joy and show your thoughtfulness. Happy gifting!